ALTIJD EEN VERTROUWD GEZICHT IN DE BUURT
Anne is een virtueel maatje. Ze is een avatar met gezichtsuitdrukkingen. Kennis van een computer of machine is niet nodig. Je praat tegen haar. Zij luistert, reageert of helpt herinneren.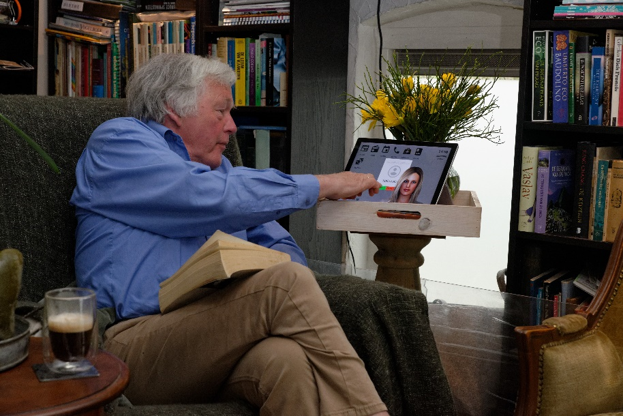 Beeldbellen met hoge kwaliteit
Beeldbellen met Anne is simpel – zeg wie u wilt bellen en Anne regelt het voor u. Ook het beeld is van zeer hoge kwaliteit. Ieder detail is zichtbaar. Alsof u bij elkaar in de kamer staat. Hierdoor wordt het wel heel makkelijk om elkaar even te zien. Gewoon vanaf huis of kantoor. Zonder reistijd.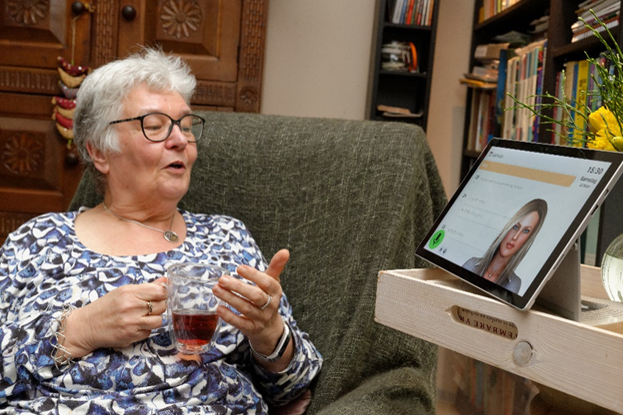 Een avatar met emotie
Anne spreekt vele talen en kan vele emoties uitten.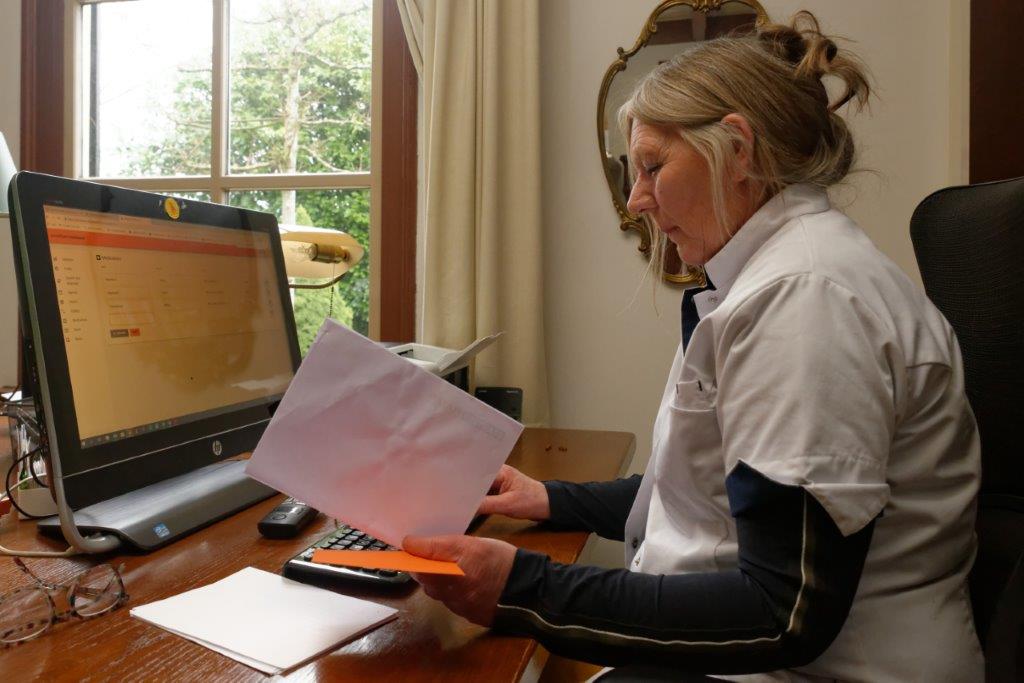 Makkelijk en veilig in gebruik
Via een veilige en gebruiksvriendelijke website voert u – misschien met een beetje hulp van iemand uit uw omgeving – makkelijk en snel uw persoonlijke voorkeuren in. Anne noemt dit haar dashboard. Met een paar klikken kunt u afspraken, herinneringen aan medicijninname, uw dagritme, contacten, foto's of filmpjes klaarzetten. Zodra dit is ingesteld, helpt Anne u herinneren. Ze start het beeldbellen. Kunt u spelletjes spelen of foto's bekijken.